Sometimes it's nice to have an
unplugged play day,
a day when the grandkids don't use the ipad, computer, television, ipod, Nintendo DS, you get the picture. We use our imaginations, do outside activities, play board games, read books, art projects, and just talk to each other.
When I am out thrift shopping, I am always on the lookout for games that the grandchildren can play. I came across this Lotto game by Milton Bradley from the 60's for just 99¢, how could I pass up this fun game.
Three by five cards made from sturdy card stock.
Eighty wooden numbers in red.
Paper grid for the numbers after they are called.
All fits into a small box for easy storage.
I have enjoyed teaching my grandchildren how to play dominoes, they didn't like playing dominoes as much as I did, Kings in the Corner, Checkers, Chinese Checkers, and Tiddlywinks. All of these games, where thrift purchases and were very inexpensive.
Keep an eye out for board games while you're thrift shopping perhaps you might like to have an unplugged day with your family.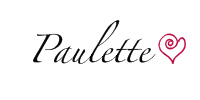 This is a test section to see if I can make a downloadable jpeg
Download postcard